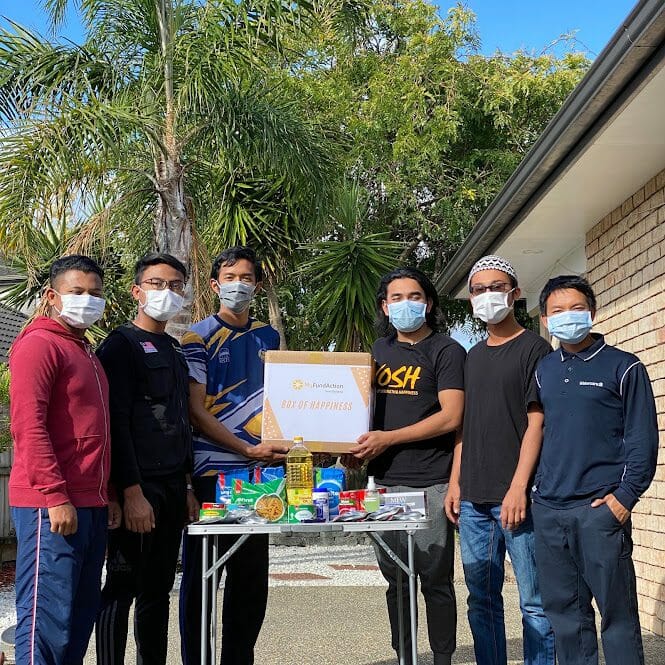 We all have a vested interest in seeing our youth succeed. Regular access to civic-engagement opportunities can lead to better outcomes for students, young adults, and their communities. Youth who volunteer are more likely to perform better in their studies and work life, later becoming civically active adults.
MyFundAction is a non-profit organization based in Malaysia run by youth, embraces love and passion through volunteerism and entrepreneurship with a mission to develop youth throughout it's branches over the world.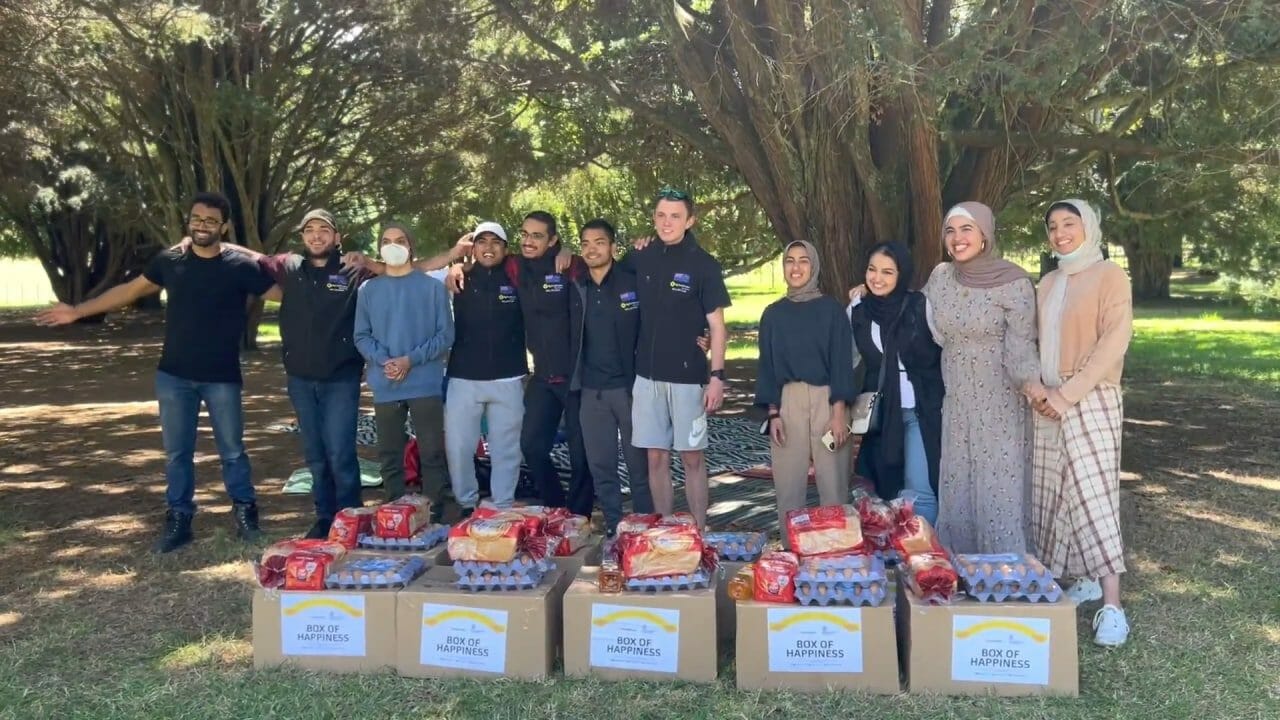 Some of the youth who have run the Box of Happiness project in New Zealand
The Box of Happiness project that is organized by MyFundAction New Zealand is one of the activities that enhances youth potency in volunteerism, entrepreneurship, and education.
Isma Fildza Hazry, Branch Manager of MyFundAction New Zealand said, each box contains daily basic food sources such as rice, flour, oil, eggs, pasta, some sauce, and other food which is worth NZD100 per unit and will be distributed to the beneficiaries in Wellington, Auckland, Christchurch and other territories around New Zealand on a monthly basis.
"Although most of the volunteers have their own academic and personal responsibilities, they still can manage and commit in handling this project from the crowdfunding phase up till the distribution of the boxes.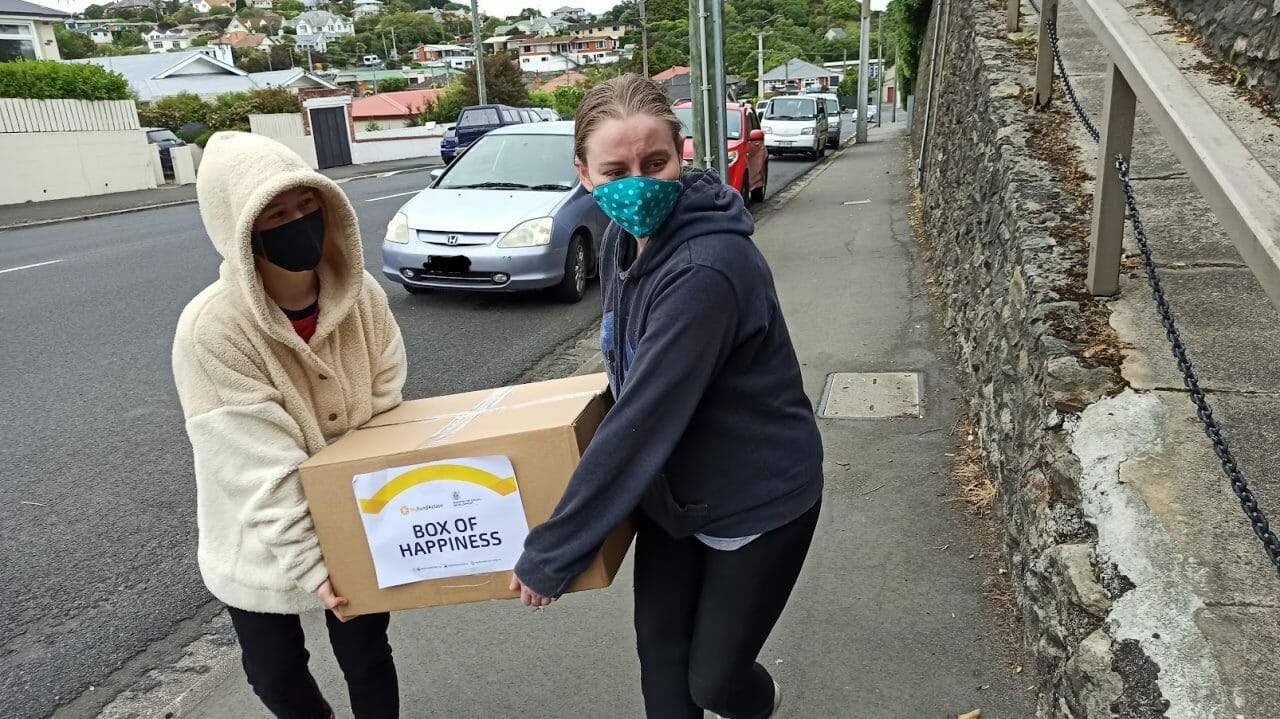 Volunteers lifting during the Box of Happiness Distribution
"Previously, we received grants from the Ministry of Social Development, New Zealand and currently we are still looking for more grants or funds from all parties to help the single mothers, refugees, and unemployed people here.
"Since last August, we have distributed more than 100 boxes around New Zealand and we are expecting to increase the number of boxes soon.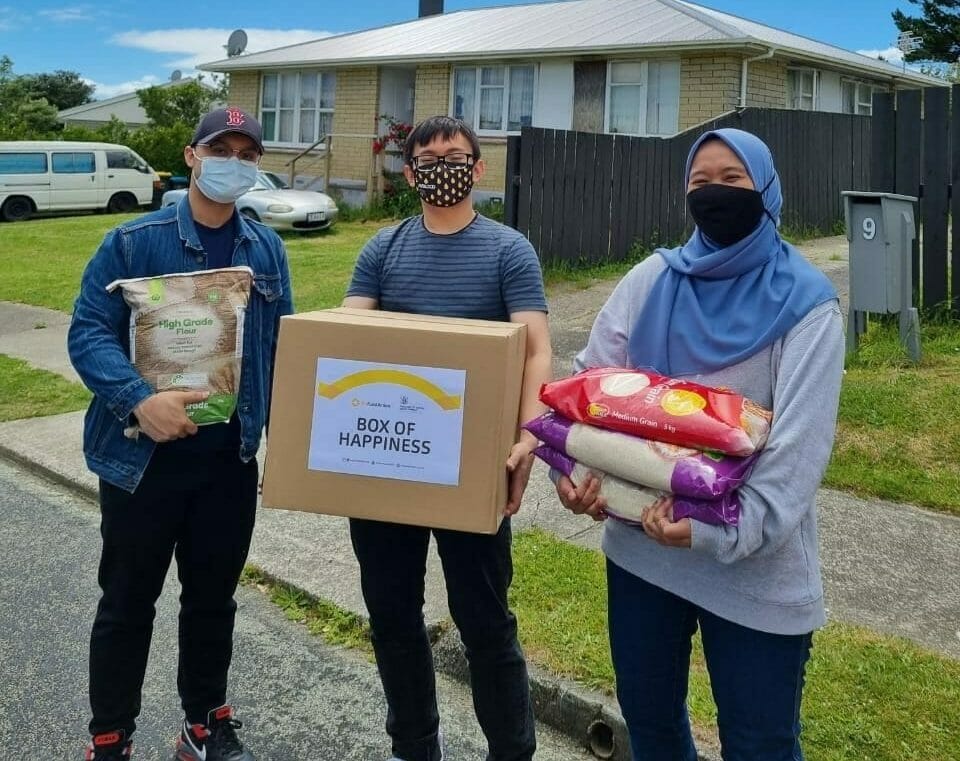 "As the project name indicates, Box of Happiness, we usually are very glad and proud to witness our beneficiaries' who exude happiness in their faces with the box given as it is aimed to help secure their daily food access.
I represent MyFundAction and would like to thank all parties who have shared your sustenance with us and I would like you to know that you have made other people happy with your support," he added.